Herts ASA 1m Championships
15th November 2013 - Hatfield
This yearly county Junior/ Senior event was held in Hatfield, with divers competing for individual honours only, as the synchro part of this event has been postponed until next year.
Dacorum entered 15 divers across the four events, with many entered in both the Junior and Senior events. Unfortunately Ben Page and Sonny Rowlatt had to pull out due to injury, leaving 13 to compete for medals and personal bests.
Junior Girls

Senior Women

Silver
Briar Snelling
4th
Briar Snelling
4th
Sophia Lunt
5th
Sophia Lunt
7th
Danielle Plumb
8th
Danielle Plumb
9th
Millie Land
10th
Leah Bell
10th
Leah Bell
12th
Jasmine Rowlatt

Junior Boys

Senior Men

Bronze
Matthew Riley
Bronze
Matthew Riley
4th
David Wall
4th
David Wall
5th
Lewis Irons
5th
Lewis Irons
6th
Harrison Mills
7th
Harrison Mills
7th
Nathan Rowlatt
8th
Gil Segev
8th
Gil Segev
9th
Nathan Rowlatt
10th
Louie East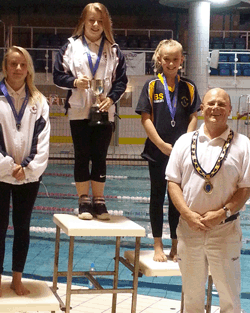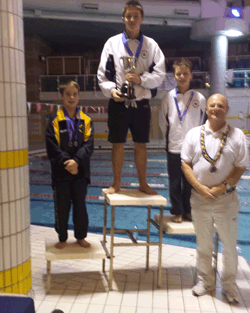 Well done to all our divers, and especially to those divers that haven't competed in this event before.