Club Structure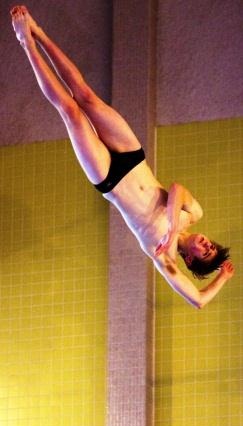 Dacorum Diving Club provides instruction and training on springboard and platform for enthusiasts of all levels of ability, aged 8 years and older. The club offers three training programmes:
Learn to Dive Programme
Squad Training
Masters Training (Adult Diving)
There is also access to recreational diving at Hemel Hempstead Diving Pit most weekends.
Learn to Dive Programme
Our Learn to Dive Programme has been established to help the club find its future diving stars and to promote the safe use of our diving facilities within the community. The programme introduces the sport in a fun, safe environment, and encourages the development of coordination, balance, agility and basic diving techniques.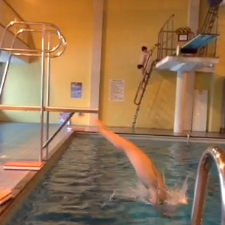 the programme runs on Saturday mornings
we accept children from age 8 to 15 years old
sessions are taught in small groups by qualified coaches
groups are streamed according to current level of ability
progress is assessed using the club's own diving awards scheme
We hope that the course will be fun and engaging and novice divers graduating from the programme may be invited to join one of DDCs diving squads. For more information on our Learn to Dive Programme please follow the link above.
Squad Programme
We currently have 4 competitive diving squads, whose members range in ability from Novice (Level 2) to Elite Junior (Level 4). Each squad has it's own named coach who looks after no more than 8 divers, so each diver has a specific coach responsible for all of their training and development.
All squad divers do a mixture of pool training and strength and conditioning training with access to a trampoline and dry board with a spotting harness to aid the development of tumbling and twisting skills.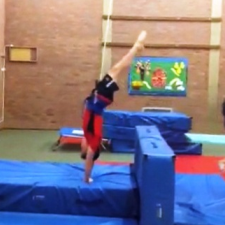 The club manages training sessions every day of the week across at a variety of locations for different groups of divers, with some squads meeting just twice a week and others training up to 9 sessions per week.
Anyone interested in taking a place in a squad who has previous experience in diving, gymnastics or trampoline can request an assessment, but more usually spaces will be offered to divers graduating from our Learn to Dive Programme, who:
show a strong aptitude for diving and an ability to learn skills quickly
are keen to dive competitively and to reach their full potential
are enthusiastic to attend as many sessions as possible every week
For more information on our squad training programme please contact the Head Coach, Registrations Officer or complete our waiting list application form on the Join Us page.
Masters Programme (Adult Diving)
Dacorum Diving Club has an active Masters Diving section that looks after adult members, some with a long active background in diving and others who are complete beginners. In keeping with the Club's Mission Statement, masters divers are encouraged to participate in competitions appropriate to their level of ability.
Adult diving sessions are held on Mondays and Sundays and the programme caters for divers from aged 16 years upwards.
For more information please complete our waiting list application form on the Join Us page.